Newsroom
October is National Disability Employment Awareness Month
10/01/15 (Thu)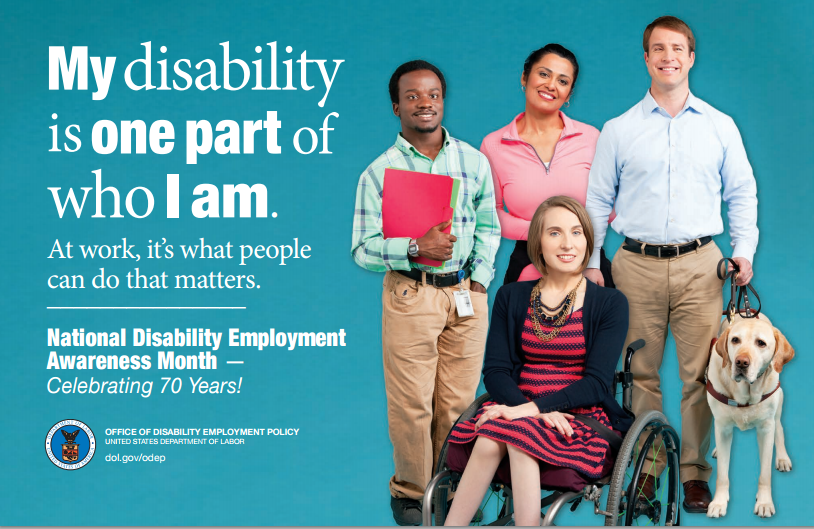 October is National Disability Employment Awareness Month, and all are encouraged to participate! The purpose of National Disability Employment Awareness Month is to help educate the general public about disability employment issues and celebrate the many and varied contributions of America's workers with disabilities. This year's theme is:
"My disability is One Part of who I am."
Click here to download this year's NDEAM poster.
Civilian Corps is happy to report that Disability hires make up 1% of the Recruitment & Retention Branch's reported hires.
If you are interested in employment through the Civilian Corps, enter job number 2475 to begin the application process.
For more information contact Ms. Maria "Mimi" Rodriguez, Disability Hiring Manager; www.civilianmedicaljobs.com; maria.f.rodriguez12.civ@mail.mil; 210-295-2838.